Women's Health West is the specialist women's health service for the western metropolitan region of Melbourne.
Our health promotion, research and development program plan and implement activities designed to promote women's health, safety and wellbeing across three key priorities:
Sexual and reproductive health
Mental health and wellbeing
Prevention of violence against women
Our family violence service provides women and children with the range of services they require while in crisis – such as court support, crisis housing and case management – through to services designed to promote healing and recovery, such as women's and children's counselling.
We work collaboratively with communities, government and local agencies, and provide secondary consultation for health, community and other service providers.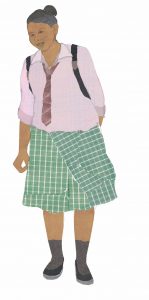 All women living, working or studying in the western metropolitan region of Melbourne are eligible for Women's Health West membership, as are organisations with western region clients.
If you'd like to keep in touch, please follow us on Twitter or like us on Facebook. You could also sign up to our e-newsletter.